Qaulity Loft Conversions in Bristol
Loft conversions are a great way to add space and value to your property. They're relatively simple to carry out, requiring little actual building work and you often don't even need planning permission for the work. Here at Bristol Handyman Services, we're experienced in carrying out loft conversions Bristol and Bath wide.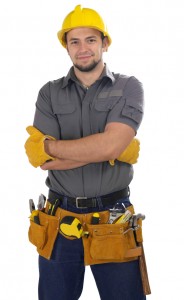 It is essential that loft conversions are carried out accurately and safely, to ensure that the room is secure to live in. We will carry out the work adhering with all current health and safety regulations. When you come to us for a loft conversion, we'll be happy to discuss your needs with you at length, to ensure that we get the job right.
We always plan out our jobs thoroughly before undertaking the work, and we will explain clearly to you exactly what the process involves. Throughout the project, we'll keep you up to date with progress and regularly consult you to ensure that you are happy with how everything is going.
With a skilled team of builders, carpenters, electricians and plumbers, we have a full fledged  property maintenance service you can rely on to complete a successful attic conversion. All of our tradesmen are fully trained and qualified to carry out a professional job. We understand some people find having a loft conversion can be disruptive to the home, but our polite, courteous team will do our best to cause you as little hassle as possible, working around your routine if required.
To see examples of our attic conversions in Bristol & Bath, please have a look at our portfolio page. Or, if you'd like to discuss you requirements with us and obtain a quote, please call 0117 910 4702 or email us at info@handymanbristol.net.